Who We Are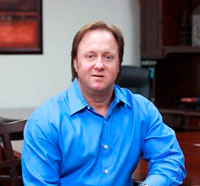 Founded in 2001 by Ross Lowe, Office Resource Group has grown to one of the largest suppliers in the Dallas Fort Worth metroplex with over 24,000 square feet of used and new office furniture. We are a distinctive provider in that we specialize in both unique, stylish, high-quality contemporary designs; as well as the more distinguished classical office appearance. Visit our showroom or call to have one of our seasoned professionals consult and advise you through your furniture buying experience.
Our Business Model
Many of our competitors have committed themselves to specific manufactures and therefore sales quotas. Our commitment is to the best interest of our clients. Office Resource Group's unique business model allows us to focus on the products and services that are best for our client's situation. Our low overhead ensures that we can offer your organization the best value in office furniture solutions and our ability to competitively purchase furniture from manufacturers and other organizations nationwide allows you the ability to purchase at tremendous savings.
At Office Resource Group you will find the perfect solution for your needs at a great price!
Contact Us
Please fill out this short form and submit any comments or questions you may have. We will make every effort to respond to your inquiries in a thorough and timely manner.